Located only 45 minutes from Paris, Sherwood Parc is a unique attraction: a thirty-two-acre forest offers guests an abundance of outdoor activities including tree climbing, archery, zip lines, paintball, laser tag, four-wheeling, electric scooters…and much more. In late 2020, we interviewed Eric Grognet, Manager of Sherwood Parc, on the first season of partnership with Catalate.
Catalate: Share a little background with us: what led you to create Sherwood Parc?
Eric: I spent most of my career in the airline industry, with Air France. In this role, I was able to run a multi-purpose recreational center for staff and collect a lot of ideas, especially for organizing group seminars. This led to building a very simple tree climbing course. After reflecting on the enthusiasm the climbing course created, I decided to go for it! In 2006, after two years of research to find land near Paris, Sherwood Parc opened. Since then, the growth has been dazzling to the point of becoming the leading adventure park in France, both in terms of turnover and attendance. We now employ 50 people in a season!
Catalate: Last year (2019), what percentage of your sales happened online? What e-commerce system did you use before Cloud Store?
Eric: Online sales were in their infancy and represented barely 2% of sales: that is to say around € 40,000 of € 2.2 million in revenue. We were using an online sales system directly from our Paypal account, and there was no incentive for customers to buy online.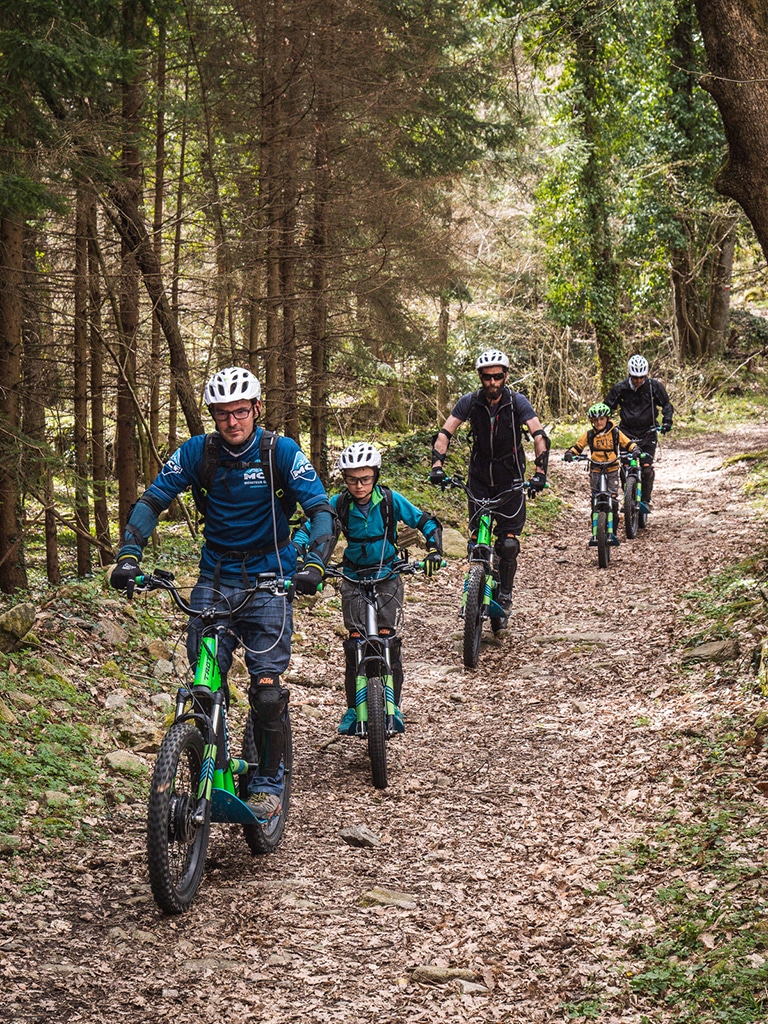 Catalate: Why did you decide to work with Catalate?
Eric: We wanted a change from our previous system and no longer be heavily impacted from very significant fluctuations by being too weather dependent. We wanted to limit the impact of the weather and encourage our visitors to book their visit in advance for specific dates without the possibility of cancellation or modification. Our intention was to guarantee a baseline of revenue regardless of the day of operation by securing a minimum number of visitors. Our rates are progressive and increase as the visit date approaches.
Catalate: Can you share some results that you observed compared to last year?
Eric: We feel very positive about our first year working with Catalate. Our online sales have grown 6X and enabled us to regulate traffic a little better. Some days, 50 to 60% of our visitors have bought from our website. Of course, this year was very special with the context of the health crisis, given we opened two months late and our total sales were affected.
Catalate: Are you happy with the results so far?
Eric: Very happy. I am pleased to observe strong growth in our ancillary activities, excluding tree climbing. We had always had more difficulty selling activities by reservation such as paintball, four wheeling or even electric scooters. You had to contact us by phone or email to book these activities. The ATV business was also sold primarily on Groupon, with a big 60% discount. This year, these activities sold very well online and not just on weekends. By selling on our own website, we are also able to collect customer data that we don't get through resellers. Another benefit: These direct customers are less volatile. By booking a defined time slot with a non-changeable ticket, we were sure that they would show up at the time of the activity. Before, we had to deal with a lot of cancellations and date changes, which made it difficult to manage human resources as we have dedicated employees for these activities.
Catalate: What do you like most about the Catalate system?
Eric: The system itself is very convenient and easy to use. I really like the dashboard that allows me to track sales performance online. The staff can easily and quickly manage orders.
Catalate: What are your plans for Sherwood Parc?
Eric: Of course, we want to continue this momentum! We'll be launching online sales even earlier this year, opening pre-sales for undated tickets. We intend to continue our collaboration with Catalate and continue our progress.
Catalate: Thank you, and have a good end of the season!
Update, March 2023:
Sherwood Parc continues to be a Catalate Partner, renewing their contract in October 2022 for another 3 seasons. Since 2020, Sherwood Parc has increased online sales revenue and reduced operational costs and inefficiencies with Catalate. In fact, gross bookings continue to rise, with Sherwood Parc increasing bookings by 57.4% year-over-year. What's more, Sherwood Parc's advance booking window continues to increase, from an average of 65+ days in advance last season, to 74 days. With over 2 months of advance notice of guest visitation, Sherwood Parc can confidently plan operations across staffing, food & beverage, rentals, and more to ensure seamless customer experiences.
---
Catalate is a global pricing and e-commerce company empowering ski resorts, parks, and attractions to increase online revenue. As the only purpose-built ticketing platform for the industry, Catalate has developed successful strategies for hundreds of Partners across $1 billion in online sales. Get in touch today.